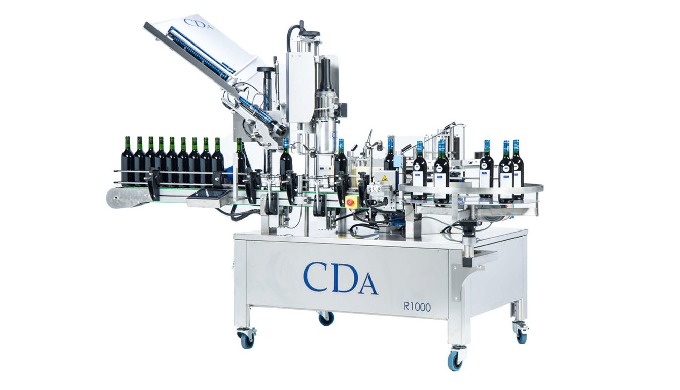 The
R1000 - R1500 range
of automatic labelling machines, which are designed by CDA, can label and crimp capsules on your
bot
...
Description of the Product
The
R1000 - R1500 range
of automatic labelling machines, which are designed by CDA, can label and crimp capsules on your
bottles.
They can apply up to four adhesive labels (label, back label, medal and neck collar label) and their production capacity can reach 1500 bottles/hour.
Characteristics:
- Labelling rate: Maximum1500 bottles/hour
- Machine control: User-friendly touchscreen
- Labelling: 1, 2, 3 or 4 labels
- Structure: Stainless steel and Aluminium
The machines are very easy to use and to adapt to different bottle formats (25 cl, 37.5 cl, 75 cl, etc.). Also, it can easily be integrated into a complete bottling line.
If you want a higher speed of labelling, we suggest you the
Lea
(2000 bottles/hour) or the
Lystop S
(2500 bottles/hour).
Price of the Product
Price not indicated
Technical Details
Advantages:

- Crimping of metal or PVC capsules (8-roller crimping head or thermal head)
- Accurate and efficient labelling (3-point technique)
- Intuitive operation and easy to adjust
- No planned obsolescence
- After-sales service