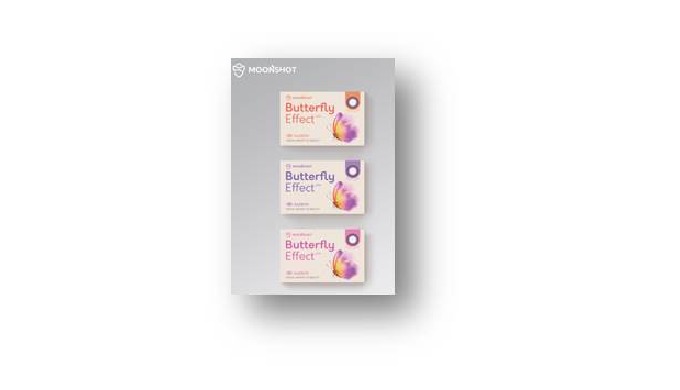 BUTTERFLY EFFECT COLOR CONTACT LENS is a product designed following the motif of natural beauty.
When a butterfly is designed and worn, the butterfly is located in the pupil, highlighting the beauty of the pupil.

*Specifications
1. Sandwich process coating
2. only uses safe dyes approved by USA FDA <...
Description of the Product
BUTTERFLY EFFECT COLOR CONTACT LENS is a product designed following the motif of natural beauty.
When a butterfly is designed and worn, the butterfly is located in the pupil, highlighting the beauty of the pupil.

*Specifications
1. Sandwich process coating
2. only uses safe dyes approved by USA FDA
3. Comfortable to wear

1. B.C : 8.6
2. DIA : 14.0
3. G.DIA : 13.3




Price of the Product
Price on request
Category of the Product
I want to get more details about the product
Company catalogues - Moonshot optical