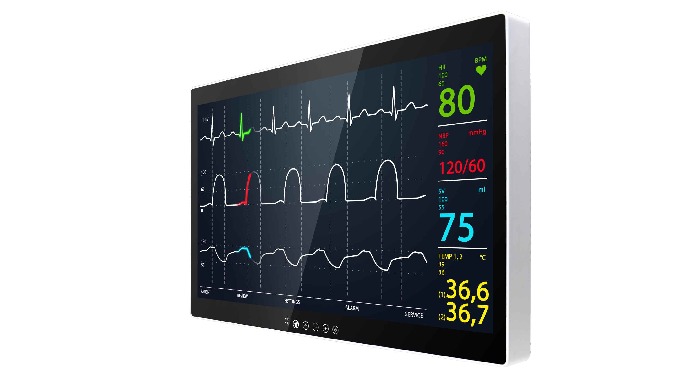 27" 4K UHD Monitor with 12G-SDI, M270TF-SDI
Take your medical imaging to the next level with the 4K Medical Display series
The 4K medical display
M270TF-SDI
are designed with thin and compact hous...
Description of the Product
27" 4K UHD Monitor with 12G-SDI, M270TF-SDI
Take your medical imaging to the next level with the 4K Medical Display series
The 4K medical display
M270TF-SDI
are designed with thin and compact housings and come equipped with 3D lookup table (LUT) technology for unrivaled color accuracy. In addition, with the ultra-high definition 4K resolution (3840 x 2160 pixels), the
M270TF-SDI
is able to achieve faithful representation of surgical images or videos for use in endoscopy and operating rooms. Strict ergonomic requirements are fulfilled thanks to the wide viewing angle of the display, the ambient light sensor allowing for automatic brightness adjustment, as well as the easy-to-clean fanless and ventless construction. The
M270TF-SDI
has IEC 60601-1, 60601-1-6 and ˙EN60601-1-2 medical certification, front IP65 rating, and the antimicrobial coating makes this series a medical display lineup that is able to take surgical precision on displays to the next level.
Price of the Product
Price not indicated
Characteristics of the Product
Type

Industrial Display

Model

M270TF-SDI

Power

12 V DC

Size

27 inch

Dimension

643.17 x 408.06 x 48 mm

Weight

9.5 Kg

Material

Antimicrobial surface coating

Color

White

Brand

Winmate

Guarantee

CE, FCC, IEC IP65 (front side)
Technical Details
Highlights M270TF-SDI
27" Display with UHD 4K (3840 x 2160) native resolution for video display, training, and other on-site applications
Thin and compact design with impact resistant screen
3D Look Up Table (LUT) providing rich and deep depth perception
Fanless and ventless design, easy-to-clean
Compatible with existing imaging systems
Antimicrobial surface coating
4K Signal Input HDMI/DP/12G-SDI
Category of the Product
Ask for a quote
Company catalogues - Winmate Inc.