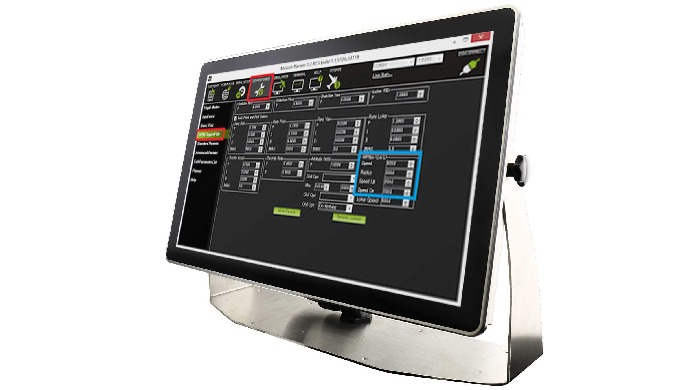 21.5-inch Stainless P Series Display with Conduit Pipe, W22L100-SPA369-P
Stainless IP69K with Waterproof Conduit Solutions
Winmate provides 21.5-inch IP69K Stainless Steel Display
...
Description of the Product
21.5-inch Stainless P Series Display with Conduit Pipe, W22L100-SPA369-P
Stainless IP69K with Waterproof Conduit Solutions
Winmate provides 21.5-inch IP69K Stainless Steel Display
W22L100-SPA369-P
with a waterproof conduit pipe for added cable protection. The IP69K series is built to withstand extensive wash downs with corrosion resistance against cleaning agents, especially against close-range high-pressure, high temperature wash downs. The level of protection
W22L100-SPA369-P
allows for easy cleaning and sterilization using water with temperatures of up to 80°C and pressure of up to 30 Bar. A custom-built waterproof conduit pipe was also provided for the customer with a cover plate, allowing
W22L100-SPA369-P
for an additional layer of protection for the cables.
Price of the Product
Price on request
Characteristics of the Product
Type

Monitors/ display screens

Model

W22L100-SPA369-P

Power

12 V DC

Size

21.5 inch

Dimension

531 x 322 x 56 mm

Material

SUS 316/ AISI 316 stainless steel

Color

Silver

Brand

Winmate

Norm/Standard

CE, FCC, IEC IP69K
Technical Details
Highlights
W22L100-SPA369-P
21.5", 1920 x 1080, optional anti-glare coating
Projected capacitive multi-touch screen
Waterproof Conduit pipe for extra protection
True flat, easy-to-clean front surface
IP69K water and dust proof, allows high pressure and high temperature cleaning
SUS 316 / AISI 316 stainless steel for food and chemical industries
Multiple mounting solutions for different scenario applications
Supports VESA mount, Panel mount and optional Yoke mount stand
Category of the Product
Ask for a quote
Company catalogues - Winmate Inc.