What's new on the B2B Market?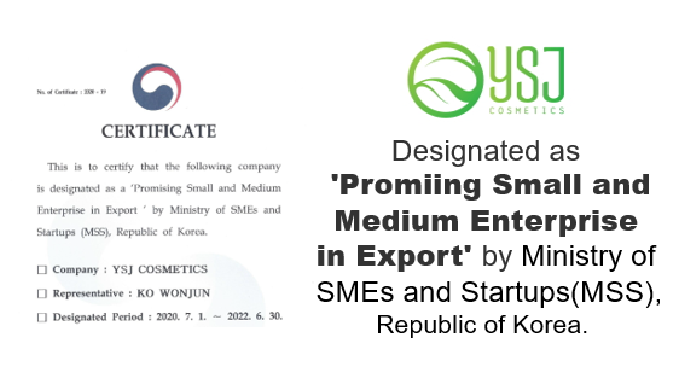 Jun 30 2020
Nominations
Date: June 30, 2020 3:00 PM
CERTIFICATE
YSJ COSMETICS was designated as a 'Promiing Small and Medium Enterprise in Export' by Ministry of SMEs and Startups(MSS), Republic of Korea. (Designated period : 2020. 7. 1. ~ 2022. 6. 30.) It was issued by Gangwon Export Center, MSS)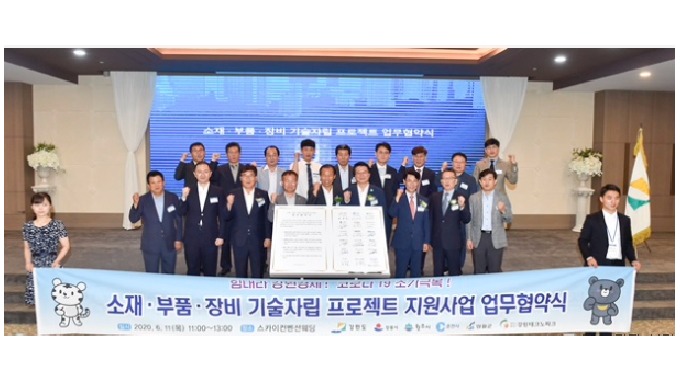 The medical device industry and automobile parts industry, which are the main industries in Wonju, are expected to become more advanced. On the 11th, Gangwon-do signed a business agreement for the'Technical Assistance Project for Companies in the Materials, Parts and Equipments' field in Chuncheon. The project targets 12 companies in Wonju, Chuncheon, Gangneung and Yeongwol.

Four companies were selected in Wonju. These are KAC Co., Ltd. (automotive parts), Borim Co., Ltd. (steering device for automobiles), Evosonic Co., Ltd. (life medical devices), and Insung Medical Co., Ltd. (medical devices). In addition, Gangwon-do held a ceremony for conferring Gangwon Star Enterprise Certificate after the project business agreement.

Back to top