What's new on the B2B Market?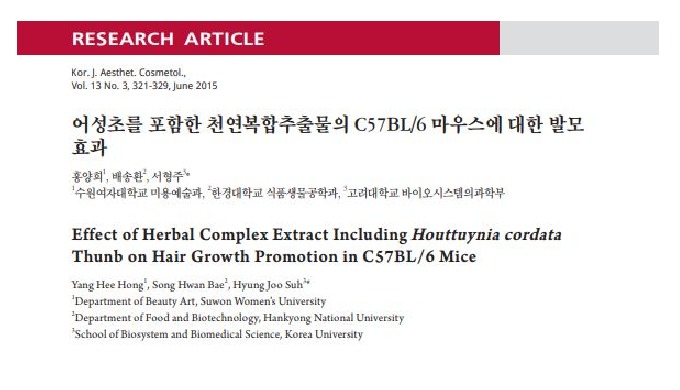 A study studying the effects of houttuynia was published on Korean journal of aesthetics and cosmetics society(Vol. 13 No. 3, 321-329, June 2015).

Title : Effect of Herbal Complex Extract Including Houttuynia cordata Thunb on Hair Growth Promotion in C57BL/6 Mice.
Authers : Yang Hee Hong, Song Hwan Bae and Hyung Joo Suh.
Back to top