What's new on the B2B Market?
Jan 31 2014
Other
Date: January 31, 2014 3:00 PM
With the recent rise in social awareness of environmental issues, businesses, governments, and households are also moving more actively than ever to reduce waste and carbon emissions. However, no matter how much we try to reduce waste, once we see the market, most of the packaging, detergents, food packaging, cosmetics containers, etc. are made of plastic, styrofoam and vinyl.

The focus is on eco-friendly products that are easy to decompose in nature, minimize carbon emissions, and easy to recycle, as well as biodegradable bio-materials and bio-plastics that are "unavoidable, but always damp" to the environment.

As a result, the paradigm of bioplastics has been expanded from the existing biodegradable plastics to various organic plants, usage, recycling, reuse, and carbon dioxide reduction.

In line with this global trend, it is a great opportunity to commercialize bio-plastics and advance into the global market by combining biomass material technology with the world's best polymer processing technology. The government has also set low-carbon green growth as one of its national strategies, paving the way for the development of the bio-plastic industry using bio-materials. Of these, the packaging industry accounts for more than 40% of the total, making it even more important.

The packaging (packaging) industry has become a high value-added industry that contributes to the increase in the added value of goods, the contribution of consumer preferences, and the improvement of human quality of life, as it has become a combination with design, environment, logistics, and information and communication technologies, not just content protection functions. Already, developed countries are developing packaging (packaging) industries into new ones by converging them with logistics, manufacturing, service and IT industries, accounting for about half of the global packaging market, and Southeast Asia, including China, is targeting low-cost markets.

Currently, in addition to bio-plastics ( biodegradation, oxidative biodegradation, bio-based plastics), we have released products that have added functionality such as insect repellent, antibacterial, and freshness. Bio Polymer Co., Ltd. will strive to be the driving force behind the eco-friendly global promotion by focusing on domestic and international certification, various government-related tasks, technology and patent research and development to contribute to a low carbon, green growth.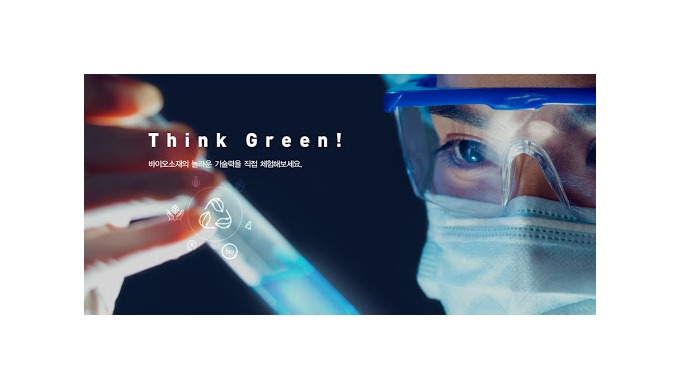 Jan 31 2014
Other
Date: January 31, 2014 3:00 PM
Protection of member's mutual rights and interests, promotion of information exchange, and friendships
Invigoration of the industry through research, development, industrial application, and product manufacture of Bio Materials Eco Packaging
Volunteer activities, and advertisements and campaigns for the correct awareness of Bio Materials Packaging
Proposition of policies for the invigoration of Bio Materials Packaging industry
Research & analysis, inspection and issuance of certification business regarding Bio Materials Packaging
- Gathering, accumulation and analysis of information on the Bio Plastics at large, especially regarding the trends in development and domestic and foreign standardizes
- Establishment of standards and certification standards through gathering of information and research analysis of zero Carbon raw materials, eco-friendly and green business
- All the matters regarding standardization, testing and certification
- Provide trustworthy data through research and ananlysis of domestic and foreign conditions
- Operate on standards, methods on testing and analyzing, R&D and distinguishing label on Bio Plastic Materials and Packaging​
6. Proposition of policies on the development of green industry and carry out related service businesses
7. Promotion of domestic and foreign exchanges, government programs and any other incidental business
8. Any other business necessary in achieving the association's purposes
Back to top