What's new on the B2B Market?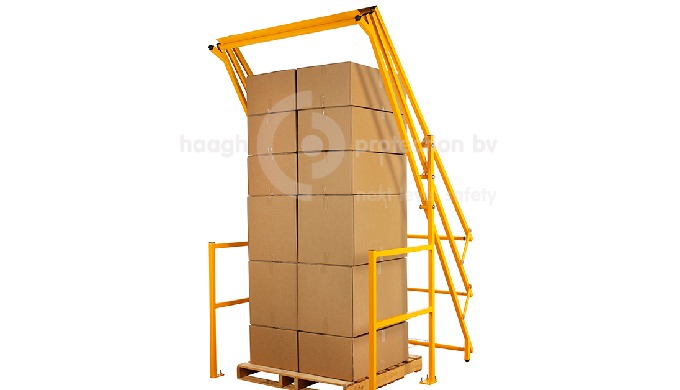 Mar 3 2019
New product
Date: March 3, 2019 11:00 PM
Safety Cantilever gate
VARIO
GATE® 26 is the latest addition in our assortment.
A safety gate /cantilever gate of the VARIOGATE TYPE: the moveable type safety gate lifts goods up-and-over. Suitable for a maximum load / pallet height of 2.600mm and a maximum load / pallet depth of 1400 mm.
The Safety Cantilever gate is a device that is intended to protect people who are in the vicinity of plug points in floors. It also prevents that goods fall down and cause physical injury or damage to people or goods on the ground floor.
Standard outersizes available:
1.600mm-2.000mm- 2.400mm and 3.000mm.
Next to the standard type VARIOGATE 26 we have made the VARIOGATE 26ED (extra deep) type. This safety pallet gate is suitable for the same dimensions of payload except it is equiped for handling 2.000 mm deep loads!
Obviously it is also possible to make our safetypalletgate systems to size.
For more information please contact our salesteam:
info@haagh-protection.com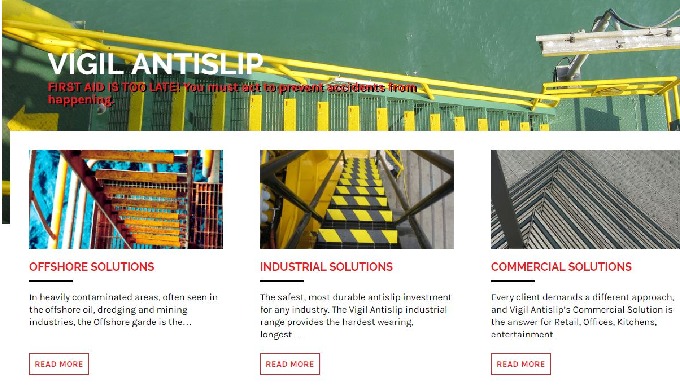 Feb 25 2019
New Vigil Antislip website
Date: February 25, 2019 11:00 PM
Location: Rijen
Please check our new website about our Vigil Antislip product:
Vigil anti-slip material is suitable for hazardous risk areas and is ideal for preventing accidents due to slippery surfaces on stairs, ladders and pathways.
It is the most durable and high-quality product of its kind on the market and comes with a 10-year guarantee. The product is easy to clean, is available from stock and can be custom made. This product is especially made for heavy duty wear and the best nonslip solution for slippery surfaces!
Established in 1989, the Vigil company exports to more than seventy countries. As market leader in these countries Vigil provides high quality. Vigil Antislip is a very cost-effective insurance against the deaths, injuries and trama tha accompany the workplace accidents attributed to slips, trips and falls.
Back to top