New product
The premium league in temperature measurement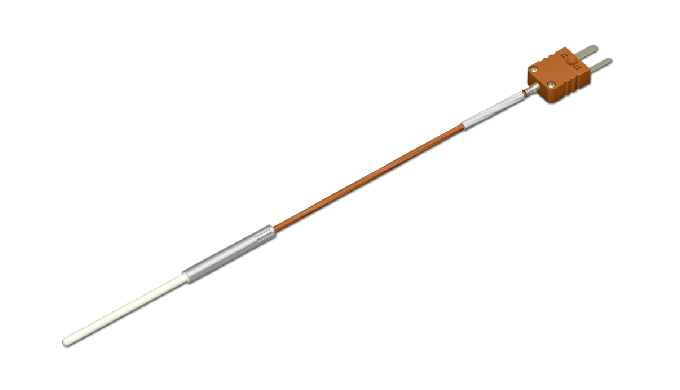 Date: August 13, 2020 10:00 PM
The thermodynamics specialist hotset advances into the upper performance ranges of contact high temperature measurement with its new platinum sensors. This is because the precious metal sensors available in various configurations are suitable for application temperatures of up to 1,600° C and meet the highest demands in terms of measuring precision. In medical and dental technology, they are already being used in innovative sintering and glazing processes.

Many processes in state-of-the-art medical and dental technology involve the use of high temperatures of 900° C and more. These include, for example, a number of sintering, glazing, melting and plasma technologies that are applied in the manufacture and surface finishing of instruments and implants. There are also a large number of high-temperature processes in analytical and laboratory technology – for instance in autoclave and reactor systems for conducting hydrogenation or catalyst tests. The new platinum sensors HT1600-P from hotset, with which the well-known thermodynamics specialist is expanding its range of temperature sensors in its hotcontrol product line, are designed for use in such demanding areas. Device and equipment manufacturers in the field of medical, dental and laboratory technology now benefit from a high-quality premium solution for the realization of innovative high-tech applications.

Precision solution for high-temperature applications
As its name implies, hotset's new precious metal sensor is suitable for measuring and monitoring temperatures up to 1,600° C. The sensor offers very high accuracy over the entire measuring range. "Even in the very highest temperature zones, the HT1600-P stands out with smallest deviations of just +/- 1.0° C", says hotset product manager Adrian Strojny. Because of this high level of accuracy, platinum sensors can also be used as reference or standard in calibration technology. This opens up entirely new ways for manufacturers of medical and laboratory technology to develop high-temperature solutions that demand above-average accuracy in temperature control and parameterization.

Great scope for special requirements
hotset generally offers the new HT1600-P platinum sensors in three basic configurations: As temperature sensors in straight design pursuant to DIN EN 50446, as thermocouple with wire pair pursuant to DIN EN 60584 as well as ANSI 96.1 and as sheathed thermocouple pursuant to DIN EN 61515 with thin-walled, flexible sheathed cables. "However, as is customary with our thermal sensors, we always adapt the construction and design of each HT1600-P to the concrete ideas and requirements of our customers," emphasizes Product Manager Adrian Strojny. The options offered by hotset here range from the selection of many different connection contacts, the implementation of special requirements with regard to the shape of the sensor, adaptation to difficult installation situations or the calibration and stabilization of the thermocouple through targeted tempering.

Optimal under inert gas
The optimal environment for the new HT1600-P platinum sensors from hotset are applications with an inert gas atmosphere. However, they can also be used in normal air environments. The HT1600-P from hotset is an extremely high-quality sensor solution for medical and laboratory equipment and device manufacturers who are in need of a high-precision sensor for the control, acquisition and monitoring of high-temperature processes, which can also convince with short response times and long-term stability.
New service
New think tank for injection molders and toolmakers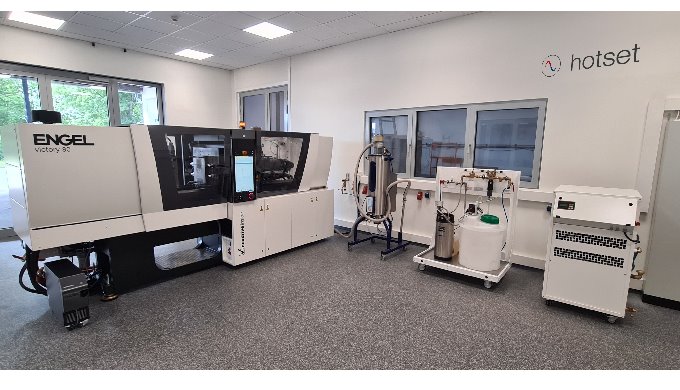 Date: June 21, 2020 10:00 PM
The System Center for Industrial Temperature Control Technology opens in Lüdenscheid, Germany.

Following months of preparation, the System Center for Industrial Temperature Control (SIT) is now opening for business. The new foundation is an institution created by the thermodynamics specialist hotset and it gives experts from plastics technology and toolmaking the opportunity to obtain detailed first-hand information on the full capabilities of the Z-System. Experts consider the high-speed process for partial-cyclic cavity temperature control to be one of the most significant innovations in the field of variothermal mold temperature control. What's more, this new process is being presented in the new System Center on an ENGEL injection molding machine. The Austrian mechanical engineering firm and system expert supports hotset's temperature control process with innovative injection molding technology.
New product
Great flexibility during installation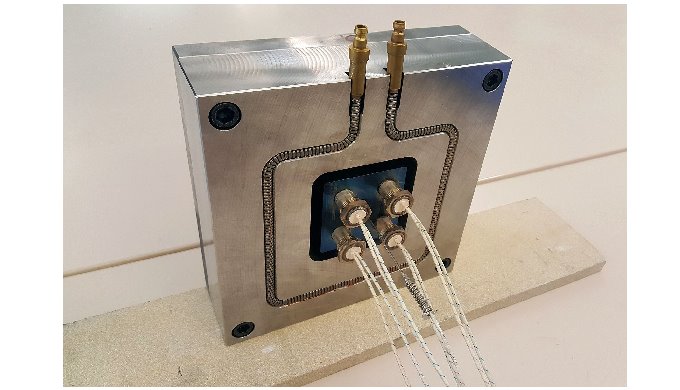 Date: March 11, 2020 11:00 PM
Flexible temperature channel from hotset reduces design effort in tool making
With the temperature channels of the tempflex series hotset expands the creative scope of the designers in tool and mold making. Thanks to the reversible flexibility of this corrugated hose solution made of stainless steel, the cooling and heating channels in the cavities can be freely laid out. In this way, it is very easy to create installation patterns with tight radii that are close to the cavity outlines. In addition, demanding deep drillings can often be avoided.

Tightly packed interiors, faulty drillings or even overly ambitious deadlines - such adversities are all too familiar to toolmakers in plastics and foundry technology. In such cases, the use of tempflex temperature channels from hotset can prove to be an equally user-friendly and cost-effective solution. This is a flexible corrugated hose product made of stainless steel, which can be used for quick and easy realisation of cavity-close temperature control. The toolmaker and his design engineer have the possibility to design even complex structured channel layouts with small bending radii of only 10 mm without extensive deep drilling. "Our tempflex temperature channels are simply fitted into previously milled grooves and connected to the media supply with the ends of the plug-in couplings. They can basically be used for cooling, preheating or heating of molds used in injection molding, extrusion, thermoforming and casting", says hotset project engineer Bernward Seeberg.

Applicable up to 250° C and 10 bar
Manufacturer hotset - known for innovative heating element and thermodynamic solutions - offers the tempflex temperature channels as standard in lengths from 200 to 2,600 mm and in cross-sections of 8.0 mm x 8.0 mm and 12.0 mm x 12.0 mm. The corrugated hose is always made of stainless steel, while its plug-in couplings are either made of brass (metric) or stainless steel (inch). At operating temperatures of up to 250° C the flexible temperature channel from hotset can be used for applications with oil as well as with water. "The tempflex is designed for a maximum pressure of up to 10 bar and is designed in such a way that it only has a minimal pressure resistance compared to the usual 90° deflections - even with tight installation radii", emphasizes Bernward Seeberg.

Versatile problem solver
Especially in the recent past, hotset's development engineers have further refined and improved the tempflex, so that the adaptable corrugated hose is now available to tool manufacturers as a solution for very different tasks. As its application makes expensive and time-consuming deep drillings superfluous, the tempflex can also be used for the quick execution of rework or corrections on existing mold cavities. Sometimes it proves to be a cost-effective retrofitting mold for the revival of older or discarded molds. "Even if subsequent optimisations of the temperature control system of a complex mold are pending, for example because its interior is now too heavily built up or more efficient cooling is required in certain sections, the tempflex always provides valuable services", reports hotset project engineer Seeberg.

Low maintenance and corrosion resistant
Apart from its flexibility and versatility, hotset's tempflex scores as a low-maintenance and corrosion-resistant temperature control solution. It does not clog, is very easy to handle and can be installed and exchanged without the use of special tools. Matching the tempflex, hotset's range of accessories includes metric and inch quick couplings for 1/4" sleeves with or without cut-off valve. On request, the customer also receives the tempflex in special lengths of more than 2,600 mm.
New product
Mobile analysis for tool making and production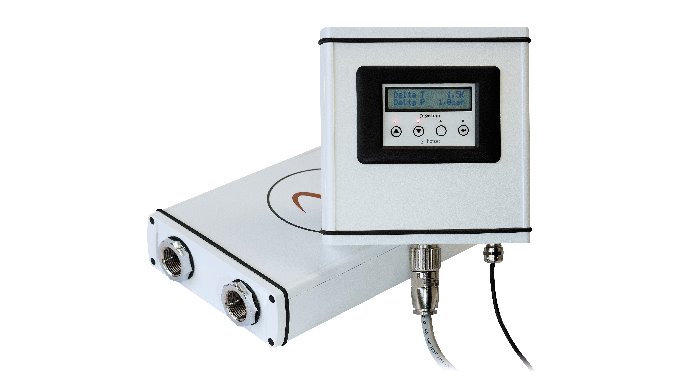 Date: September 22, 2019 10:00 PM
New data logger from hotset records energy balance of temperature control circuits
Under the name D-System the thermodynamics specialist hotset presents its new data logger for in-situ recording of fluid-technical processes in temperature control circuits for the first time at this year's K Show in Düsseldorf. The handy measuring instrument enables toolmakers and injection molders to check the water-hydraulic processes in the mold quickly and easily. The D-System can be used for the quality control of heating and cooling circuits of new and existing molds, for process monitoring in the injection molding machine or as a mobile service tool.

A decisive factor for the quality of the temperature control system of an injection mold is the energy balance of its water circuits. The better the toolmaker knows about this, the more accurately he can optimize the heating and cooling processes - during the manufacture of the tool, during its application in injection molding production or during its subsequent repair or modification. Perfectly adapted to this task is the functional scope of the new process data logger from hotset, which the thermodynamics specialist will present for the first time at this year's K Show (Hall 1, Stand A20). It is called the D-System and provides all the essential measurement data required to evaluate the energy flows of the water circuits in the mold. René Schlöter, project manager at hotset, explains: "Using various sensors, our D-System measures in the mold temperature control the amount of water, its flow and return temperatures as well as the applied and remaining water pressure. It then calculates all performance parameters relevant for decision-making, such as the Delta T - in other words, a value for the energy that the mold withdraws from the water circuit or releases to it." On the basis of the measurement and calculation results of the hotset D-System, toolmakers, designers, injection molders and quality assurance specialists can reliably evaluate the energy processes of the water circuits and check, design and adjust the temperature control accordingly.

Flexible use
Since hotset has designed its new D-System as a handy measuring device with an external control panel, it can be used flexibly and decentralized. In concrete terms, this means that it can be used to check both new and repaired temperature control systems and their tubing, for process control during the commissioning of a mold (hydraulic balancing process) in the injection molding machine or as a test device for mobile service teams. In all these cases, the D-System enables fast on-site reaction and makes an immediate and effective contribution to reducing operating and maintenance costs. Another positive aspect is that injection molders who use the D-System can dispense with permanently installed, machine-integrated inspection systems when making future investments in new production facilities. And hotset project manager René Schlöter adds: "The user can apply our new process data logger at any time as required and save, document and adjust the measured values. It also provides an overview of creeping changes in the process, such as those caused by wear on the connected pumps or contamination and leaks in the tool."

Beyond plastics technology
With its new D-System hotset enriches the selection of its system solutions with a further innovation with enormous application potential. While dynamic mold temperature control with the Z-System and homogeneous film surface heating with the P-System are at home in injection molding technology and thermoforming, the company is exceeding the limits of plastics processing with its new D-System. Project manager René Schlöter says: "Our new process data logger is basically interesting for all applications in mechanical engineering, plant construction and apparatus engineering in which water is used as a functional medium and it is important to map its energetic effect transparently with the aid of a mobile measuring device".
As will be seen at hotset's K booth this year, the new D-System can be easily integrated into both single-circuit and multi-circuit temperature control systems. It is designed for water temperatures of up to 85 °C and an operating pressure of up to 10 bar. Depending on the type of tubing, the installation can be carried out via various quick or fixed connections. The standard equipment includes a 230V/24V power supply unit and a three meter long connecting cable. The control panel (two-line display, four-part keypad) has a magnetic base.
New product
Better protection for thermal sensors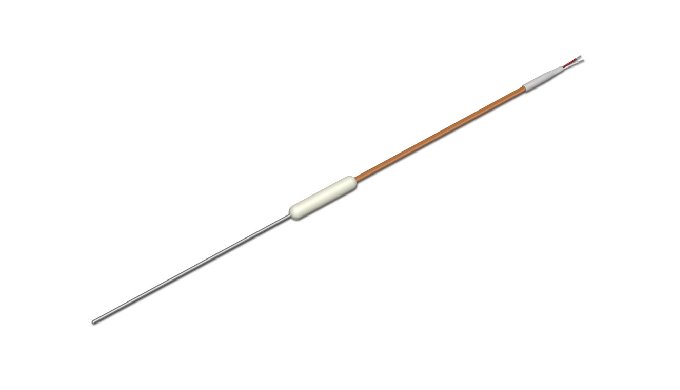 Date: August 22, 2019 10:00 PM
Manufacturer hotset develops innovative connection head made of hybrid material

With the new connection head HPS 400 the thermodynamics specialist hotset expands the technical range of thermosensors and RTDs of its product hotcontrol. Due to its heat resistance of up to 400° C and a tensile strength of more than 120 N, the connection head provides the sensors with very good thermal and mechanical stability at the critical transition zone from the measuring tip to the compensating leads. Especially under extreme conditions during temperature measurement, this increases operational reliability as well as the life of the sensors.

Whether in process technology, injection molding or electronics, whether in hot runner systems or in analysis equipment for medical technology - the recording, measuring and monitoring of temperatures is one of the most important disciplines in almost all technical areas. Within the hotcontrol product range, the thermodynamics specialist hotset offers a large selection of high-quality thermosensors and RTDs. Due to the intensive development at the headquarters in Lüdenscheid and at the manufacturing plant in Malta, hotset can regularly extent this portfolio and thus increase the innovative scope of his customers. The youngest child of hotset's creative minds is the new HPS 400 connection or transition head for the thermal sensors of the hotcontrol series. The component is now available and can impress with two decisive features: Like the transition heads made of stainless steel that have been - and are still - available, the HPS 400 has a very high temperature stability of 400° C and is also characterised by a high tensile strength of over 120 N. The HPS 400 is also available in a variety of different versions. For many measurement and testing applications - for example in high-voltage or e-mobility applications - this offers numerous advantages. Like a longer life of the sensors, more design possibilities during installation, higher operational reliability, installation without additional protective measures and much more.

Important connection
The transition head of thermosensors and RTDs fulfills a number of important tasks which should not be underestimated. "The connecting head has a housing function and is located at a neuralgic point of the sensors. It is responsible for the full protection of the fragile connection between the fine measuring tip and the wafer-thin compensating leads. In concrete terms, this means that the head must seal against moisture, ensure strain relief and, above all, be resistant to high temperatures," explains Adrian Strojny, Product Manager at hotset. In addition, one must know that at the measuring tip of a thermosensor temperatures of up to 1,100° C can be applied and the compensation leads are designed for up to 400° C - in special cases also up to 600° C. The transition or connection head must be able to keep up with this.

On the way to the optimal material
The way to the new HPS 400 led the hotset developers through several test stages with different materials. In addition to the usual standard requirements (moisture density, electrical insulation, etc.), the third objective was that it can be used for injection molding. "Our first approaches with different technical plastics did not meet our high demands. But when we started working with composite materials, a solution emerged," reports Adrian Strojny.
The decision was finally made in favour of an innovative hybrid material that meets all the requirements and has since proven its practical suitability in initial pilot series. "This material is an ideal solution. Its temperature resistance is even higher than the 400° C we require and allows us to produce the new HPS 400 by injection molding - much faster and cheaper than the stainless steel heads," says Adrian Strojny.

New fields of application and more safety
The connection head HPS 400 is a great enrichment for the hotcontrol product line and opens up new applications in higher temperature ranges for the users of hotset thermosensors and RTDs. Thanks to the already mentioned high tensile strength of more than 120 N, it also proves to be extremely resistant to mechanical loads. Furthermore, the new connection head is also water- and dustproof to IP 67 (depending on the lead). It is currently available for mineral insulated thermosensors and RTDs with diameters of 1.0 and 1.5 mm. Further versions are already in preparation.
By the way: If you would like to know more details about the new HPS 400 from hotset, you can already look forward to this year's K Show (16.-23.10.2019) in Düsseldorf. There, the new connection head will be one of the technical highlights at the company's stand in Hall 1 (Stand A20).
Press release
New silicon heating elements from hotset improve flexible surface heating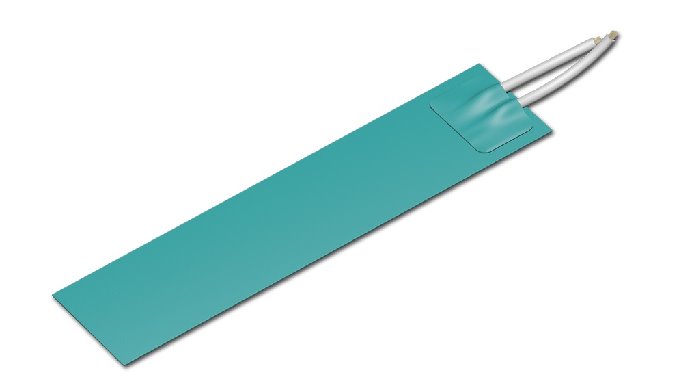 Date: May 16, 2019 10:00 PM
Sophisticated heat conductor geometry and application of an extremely thermally conductive special silicon are amongst the determining quality features of the newest generation of silicon heating elements from hotset. This gives users in railway technology, the food industry and telecommunications in particular, a highly efficient solution for surface heating of the innovative thermodynamic systems provided by well-known companies. The flexible mats ensure above-average uniform heat distribution, while easily adapting to curvatures and edges with reduced energy requirements.

How to reliably protect parabolic antennae and piping from frost? How to keep liquid chocolate in a flowing state? And how to ensure that switch contacts in railway tracks are kept from icing? The technical answer to all these questions - and many others - is the newest generation of hotform silicon heating elements from the manufacturer from Lüdenscheid. These flexibly installable, thin mats are now available in conventional standard formats (rectangular, square, etc.) as well as customised or product-specific designs with cut-outs and perforations. Unlike many presently available heat mats, the new hotform silicon elements offer many significant improvements. For instance the special coiling of the integrated heat conductor – this is the technological core element of the mats - is an added innovation resulting from the most recent findings from a university research laboratory that hotset has been collaborating with for many years. The result is heating conductor geometry that provides an exceptionally homogeneous distribution of heat in the surface area. Stephan Westphal, hotform Product Manager, provides an idea of what this means in practice: "Whether a surface is flat or arched, whether it has edges or curves - our new silicon heating elements always generate an even, balanced warm or hot area that does not exhibit any major temperature differences. This is very crucial, for instance in process and fluid technology."

Very reactive formula
The second major advantage of the new hotform heating mats from hotset is the special formula of the silicon being used. it is a highly conductive and thereby quick reacting material. In other words: This special silicon transfers the heat generated from the heat conductor coils to the surface being thermo-regulated with exceptional speed. As a result, the overall energy expenditure for the whole heat transfer also lowers! "Moreover, the heating elements can be designed to be much thinner than previous mats thanks to the improved silicon; so far, our lower limit is just 0.4 millimetres", Stephan Westphal adds. In addition, the UV-resistance and high ageing and weather resistance of the special silicon are nearly natural features.
Another important advantage of the new hotform silicon heating elements from hotset is their above-average high temperature stability. Although they are designed for use within a temperature window of -60 °C to +200 °C, they can also be utilised for thermal peak loads of up to 270 °C. "Under ideal operating conditions, both the special silicon as well as the interior heat conductors are suitable for these temperature ranges", Stephan Westphal says assuredly. With this high level of temperature stability, new silicon heating elements for application areas previously beyond the realm of what was possible are now being considered. (hotset test series are currently being performed with various household devices - for instance waffle irons.)

Outfitted with all the certificates
The new hotform heating elements from hotset are generally very easy to install and comply with a large number of important industrial standards and directives. EN 45545 in particular is relevant for use in railway technology (switch de-icing, step-area heating, etc.) and FDA-conformity is essential for installation in food technology systems and processes. In addition, water resistance as per IP67 is of importance for many applications in telecommunications, information technology and microelectronics.
Press release
Fast information from the dynamic zone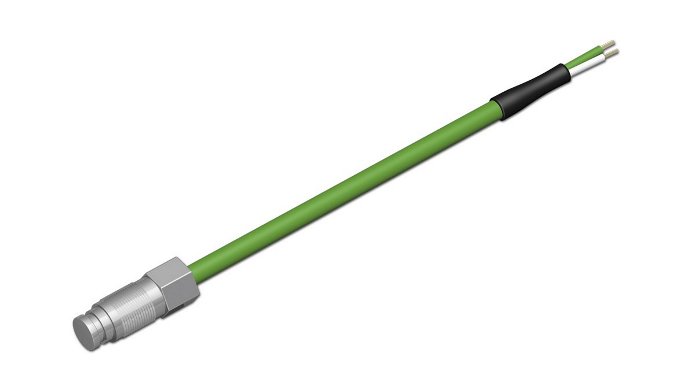 Date: March 19, 2019 11:00 PM
Plastics Technology / Injection Moulding / Toolmaking / Measuring and Control Technology / Surface Technology / Thermodynamics

Fast information from the dynamic zone
New thermal sensor from hotset specifies cyclic tool temperature control

If high-quality surfaces or fine microstructures are to be achieved in plastics technology, more and more toolmakers and injection moulders are relying on the Z-System from hotset. Especially in the mass production of moulded parts for the consumer and automotive industries, this highly flexible solution for partial and cyclic cavity temperature control offers convincing benefits. Now there is another one: A new thermal sensor with an extremely short response time. With this innovative in-house development, hotset gives its Z-System even higher process accuracy.
"All commercially available cavity sensors are now too slow and can no longer keep up with the high dynamics of our Z-System's processes for partial and cyclic cavity temperature control. Based on our internal development and engineering expertise in the field of sensor technology, we have implemented our own, extremely fast reacting thermocouple in recent months," reports hotset project manager René Schlöter. He addresses an aspect that is of fundamental importance for almost every dynamic or variothermal mould tempering system in injection moulding technology: The use of cavity sensors for measurement of temperature changes in the tool, which prove themselves with very short response times. The more responsive and agile such a heat sensor works, the more precisely the temperature control can be controlled and monitored. "Thanks to our new cavity sensor, our Z-System jumps to the next higher performance level in terms of measurement and control technology. This applies to both control modes of partial-cyclic temperature control – i.e. both the time-controlled and temperature-controlled mode," explains René Schlöter. In both cases, the use of the new thermocouple leads to a further improvement in process reliability and repeatability of the high-speed solution from Lüdenscheid. For the user of the Z-System this means that he receives more precise information about partial temperature control. Even more direct and even more accurate control of the Z-System can influence the level of detail and the surface quality of its injection-moulded part.
Very close to the flow
As part of the tool-specific and customised installation of the Z-System – very similar to the installation of a hot channel system – the new hotset thermocouple is brought as close as possible to the area in the cavity wall to be tempered. "This means that the sensor always sits directly in the dynamic zone of the partial-cyclically tempered mass, which is crucial to the surface quality of the injection-moulded part," emphasises René Schlöter. Thanks to its fast response, the new cavity sensor detects even the smallest temperature changes and deviations, virtually in real-time. In a fraction of a second, the measured values are then forwarded to the Z-System controller and graphically processed for visualisation.
System element or supply part
In addition to the experience it has gathered in the field of thermodynamics, hotset has also used its in-house expertise in sensor manufacturing and calibration technology to develop its new cavity sensor. Series production takes place in hotset's modern assembly lines in the Maltese production plant. The new thermocouple is initially available in the standard industry types K and J – both as a component of the Z-System and as an independent supply part for the manufacturers of other dynamic or variothermal tempering products. The new heat sensor from hotset can be flexibly adapted to different installation situations. It is very important, especially in the case of rapid thermodynamic processes, to carry out the integration of the cavity sensor in terms of its positioning and thermal coupling in the most practicable and reproducible way possible.
The Z-System was first introduced in autumn 2016 and has since been used by increasing numbers of toolmakers and injection moulders. At the same time, hotset engineering is continuously working on the further development of this innovative solution for partial and cyclic cavity temperature control. "With the integration of our new cavity sensor, we have taken an important step, which also makes us independent from the usual standard offers of the market. But because we collect new ideas from almost every Z-System project, we will not run out of substance for further stages of development," says René Schlöter.
Press release
Partial precision landing in short cycles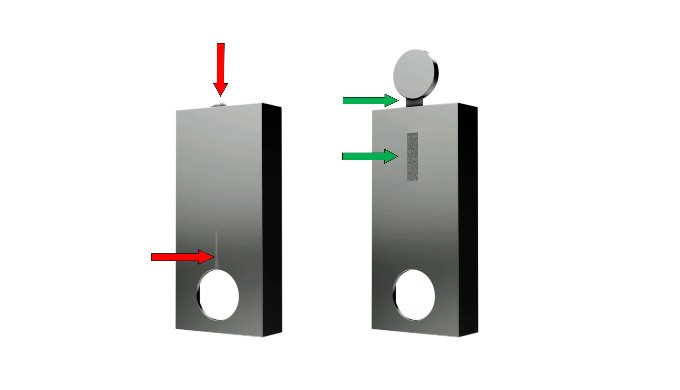 Date: December 12, 2018 11:00 PM
Partial precision landing in short cycles

Flexible tool temperature control solution Z-System from hotset impresses injection molders

The thermodynamics engineers at hotset have hit the jackpot with the development of the Z-System for partial-cyclical cavity temperature control. More and more injection molders and tool manufacturers are choosing to use this high-speed method thereby optimizing the surface and structural design of their products. Most recently, the interest of trade visitors exceeded all expectations at Fakuma. In Friedrichshafen, reputable players from the consumer industry and automotive manufacturing were fascinated with the advantages of the Z-System.
Satisfied faces and cheerful experts from injection molding technology and tool manufacturing were seen at hotset's Fakuma trade fair stand in mid-October. This may have been due to the exceptionally charming performance of famous pantomime Bastian, or it certainly could have been because of hotset's Z-System, the innovative solution for the targeted and cyclical temperature control of injection molding tools. "Since the initial introduction barely two years ago, a number of well-known plastics processors have chosen to use our high-speed method for process-integrated surface optimization and wall-thickness reduction of injection molded parts. Reputable big players from the consumer industry and automobile manufacturing also expressed their great interest", Ralf Schwarzkopf, General Manager of hotset, reported. According to Schwarzkopf, the conversations at the trade fair weren't only about the visual quality improvements of injection molded parts, but also about the new possibilities of micro-structuring and miniaturization that result from application of the Z-System.
Perfect surfaces and fine structures
The Z-System from hotset is considered to be a technological forerunner for a new generation of highly flexible and dynamic temperature control systems for injection molding technology. Professor Dr. of Engineering Paul Thienel, founder and former General Director of the Plastics Institute Lüdenscheid, considers it to be "an important further development of vario-thermal temperature controlling". It gives tool manufacturers in the industry an innovative system solution for the accurate temperature-control of cavities, where process-related weld lines and dullness on the surface of molded parts are reliably prevented. In addition, the integration of the Z-System in the tool also enables injection molding of very thin walls, as is typical for partial thin-wall injection molding.
As hotset presented at the last Fakuma, the Z-System is available as a complete solution that is custom-tuned and ready for use, including matching control technology with color touchscreen. It consists of various hardware and software components and is integrated in the tool - comparable to a conventional hot runner system. Synchronized with the injection molding process, the cavities can be selectively or partially heated or cooled. This is done with a near record-breaking heating rate of up to 60 Kelvin per second, which is why experts like Professor Dr. of Engineering Paul Thienel speak of a "high-speed temperature control system". It allows for very fast changes in temperature in very short cycles.
What's more: during a recently implemented customer project, it was also revealed that its use substantially improved the flow of the casting compound in construction-related "bottle-neck" areas. It is very well possible that the Z-System from Lüdenscheid will get a satisfied smile from tool manufacturers or injection molders in the future as well.
Press release
The results will impress every injection molder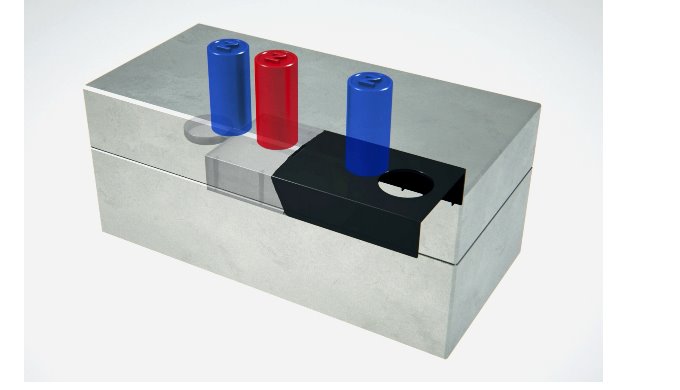 Date: October 29, 2018 10:59 PM
hotset presents its innovative tool temperature control system at the Fakuma

With its Z-System for the partial and cyclical temperature control of cavities, the thermodynamics specialist hotset is currently delighting tool manufacturers, injection molders and designers in very different branches. Wherever the realization of high-quality surfaces or thin-walled microstructures are of paramount importance, this high-speed solution from Lüdenscheid opens up completely new perspectives. At the Fakuma in Friedrichshafen, the company is providing information in Hall B3 on the practical application of its Z-System during the injection molding of molded parts for the consumer industry and automotive construction.

Above all for injection molders and tool manufacturers who have not up until now found satisfaction in the possibilities offered by the variotherm temperature control systems used so far, a visit to trade fair booth 3005 in Hall B3 at this year's Fakuma could be very much worth their while. Here, hotset is once again presenting its future-orientated Z-System for the targeted partial and cyclical temperature control of injection molding tools. Since its initial launch in autumn 2016, many users have decided for the application of this high-speed solution, and have in this way substantially improved the surface quality of their products. Even acknowledged branch experts such as Professor Paul Thienel have been enthused by the performance capacity of this further development on previous tool temperature control systems. "The results will impress every injection molder", says the former founder and Managing Director of the Kunststoff-Institut (Plastics Institute) Lüdenscheid, who is of the opinion that above all "high-quality molded parts with excellent surfaces and without weld lines and dullness can be achieved, such as those desired in automotive construction, in lighting technology or in the consumer industry". Thienel views the fact that the Z-System can be used to "realize particularly thin walls, therefore opening up new perspectives for the manufacture of microstructures and miniature components" as a further advantage.

Highly dynamic temperature control
At the Fakuma, hotset will present to trade fair visitors its Z-System as an individually customer-tailored and ready-to-install complete solution, including the control technology especially adapted for the purpose. The cavities of the molding tools are thus selectively heated and cooled, or heated and cooled in sections, whereby above all one thermodynamic value makes prospective clients prick up their ears: the heating rate of 60 Kelvin per second measured on the tool wall. Andreas Filler, who as the hotset Project Manager always plays a leading role in the customer-specific design of the Z-System, explains: "This exceptional performance parameter makes it clear that our system is a highly dynamic, high-speed solution which is able to realize very rapid temperature changes in very short cycles".
Over and above this heating rate of 60 K/s (on cavity surfaces), the Z-System by hotset is characterized by two further efficiency advantages. Firstly, the partial temperature control of small masses is made possible using only minor heat quantities, whereby the thermal insulation takes place within the tool. Secondly, the heating performance is not only aligned precisely to the shape of the component due to the highly accurate parameterization, but also to the specific conditions of the production procedure. Seen overall, the Z-System is not only able to run on very low energy requirements, but in ideal cases even makes it possible to reduce the basic temperature of the tool. In practice, a rise in productivity results through the implementation of faster injection molding cycles.

Specific to the respective tool, and individual
Hotset always designs the Z-System individually, and supplies it as a ready-to-install solution for the respective tool. It is comprised of several hardware and software components and is – similar to a hot runner system – inserted into the tool. Andreas Filler explains: "We accompany the customers from system integration via commissioning, right up to user training. This service is part of our product and ensures that everything runs smoothly from the start. On starting the system, the operator just has to follow the menu items on the Z-System touchscreen".
With the Z-System, hotset offers injection molding tool manufacturers a future-oriented temperature control solution through which they can reliably avoid the typical surface defects on components (weld lines, dullness) and also realize very thin walls (partial thin-walled injection molding). In addition, several of the Z-System projects implemented so far have revealed that its use also substantially improves the flow of the casting compound in construction-related "bottle-neck" areas. Visitors to the hotset trade fair booth in Hall B3 (Booth 3005) at the Fakuma can also find out why this innovation from Lüdenscheid is able to support smaller and smaller batch sizes.
Press release
Homogeneous temperatures from a heating plate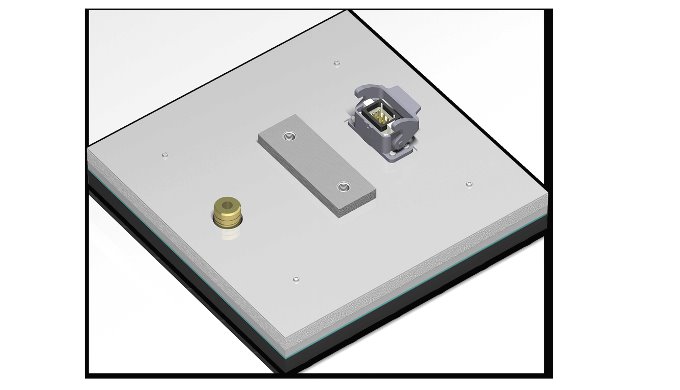 Date: October 29, 2018 10:59 PM

The P-System by Hotset realizes individual surface heating plates for film technology

The issue of precise temperature control plays a central role in many film technology procedures. A particularly challenging part of the process is to generate even and homogeneous temperature fields over larger areas. This is important for example when thermoforming food packaging, processing shrink and stretch films or when welding films. The thermodynamics specialist hotset is now offering an ideal solution for this task with its new P-System heating plates.

The manufacturer hotset realizes project and customer-tailored design surface heater plates for thermal process flows concerning the handling and processing of plastic films for packaging technology. These complete solutions, designated P-Systems, are always optimally adapted in their design and configuration to the individual requirements of the machine and system manufacturers in the various areas of film and packaging technology. "The deep drawing of blister packaging or plastic trays, for example, places different requirements on the thermodynamics of heating plates than the welding of tubular bag films – using our P-System, we are able to react flexibly to any surface temperature control situation", explains the CEO of hotset, Ralf Schwarzkopf. The decisive factor here is that the P-System surface heating plates offer an unusually precise and even temperature control which leads to exceptionally convergent and homogeneous temperature distribution across the surfaces of packaging films. This is what makes surface heating plates by hotset stand out from other, conventional plates. For the user – for example on a blister packaging machine – this means a higher level of process reliability; also for all downstream handling and processing steps for film temperature control. "The advantages become particularly apparent during thermoforming, during hot pressing or when welding and sealing films", explains Ralf Schwarzkopf.

Lighter, thinner, safer
During the procedure referred to here by the hotset CEO, the homogeneous temperature distribution of the P-System surface heating plate results in extremely even film wall thicknesses, which reduce the weight differences on the end product to a minimum. In addition – for example during deep drawing – thinner films can be used which saves resources, and unattractive striations on packaging materials can also be avoided. A further advantage during the handling and processing of complex composite films is that the use of an appropriate P-System heating plate will prevent any damage to sensitive function layers.
The advantages of the P-System surface heating plates for process reliability and the high quality of new products can also be estimated in specific figures. Practice-based measurement series all reached the same conclusion: the temperature values on film heated by hotset surface heating plates fluctuated minimally across the entire temperature control area. Characteristic for the system were punctate deviations on the film of two degrees Celsius at most! In contrast, the surface temperature differences on conventional standard heating plates extended up to 15 °C. The P-System is the perfect solution for all device and system manufacturers for whom precise and homogeneous surface heating represents a decisive process step in their technical process (for example in vacuum machines or in film welding equipment).
Maximum individualization
The customer-specific design of the P-System surface heating plates by hotset extends to almost all its components. From the design of the heat transfer plate – which later contacts the film web more or less directly during the process – via the selection of the heating element (hotflex® tubular heating elements, hotform® silicone mat and much more) and the insulation plate, or the question of whether an additional installation space plate is required – all design levels of a P-System solution are aligned to customer-specific application cases. The design of the top cover plates with their plug-in contacts and fastening elements for installation into customer systems is also tailored individually to suit. Furthermore, sensors can be integrated to protect against excessively high temperatures, and hotset even displays great flexibility regarding the plate coating: functional surfaces with antistatic, non-stick and aseptic properties can be realized as well as coating offering increased wear, abrasion and corrosion protection. "Within the scope of our P-System, we can also structure and mold the surfaces of our customer-tailored surface heating plates. In addition, we are able to take special requirements on sliding, surface hardness, chemical resistance, electrical conductivity and easy cleaning properties into account", adds the CEO of hotset, Ralf Schwarzkopf.
The connection voltages of the P-System surface heating plates range from 12 to 400 V and the performance density up to 15 W/cm2. Hotset provides each heating plate as a plug-in and ready-to-install unit, and also aligns the control and connection technology as well as the mounting technology to customer specifications.
Other
Soon, India will be the third-largest consumer in the world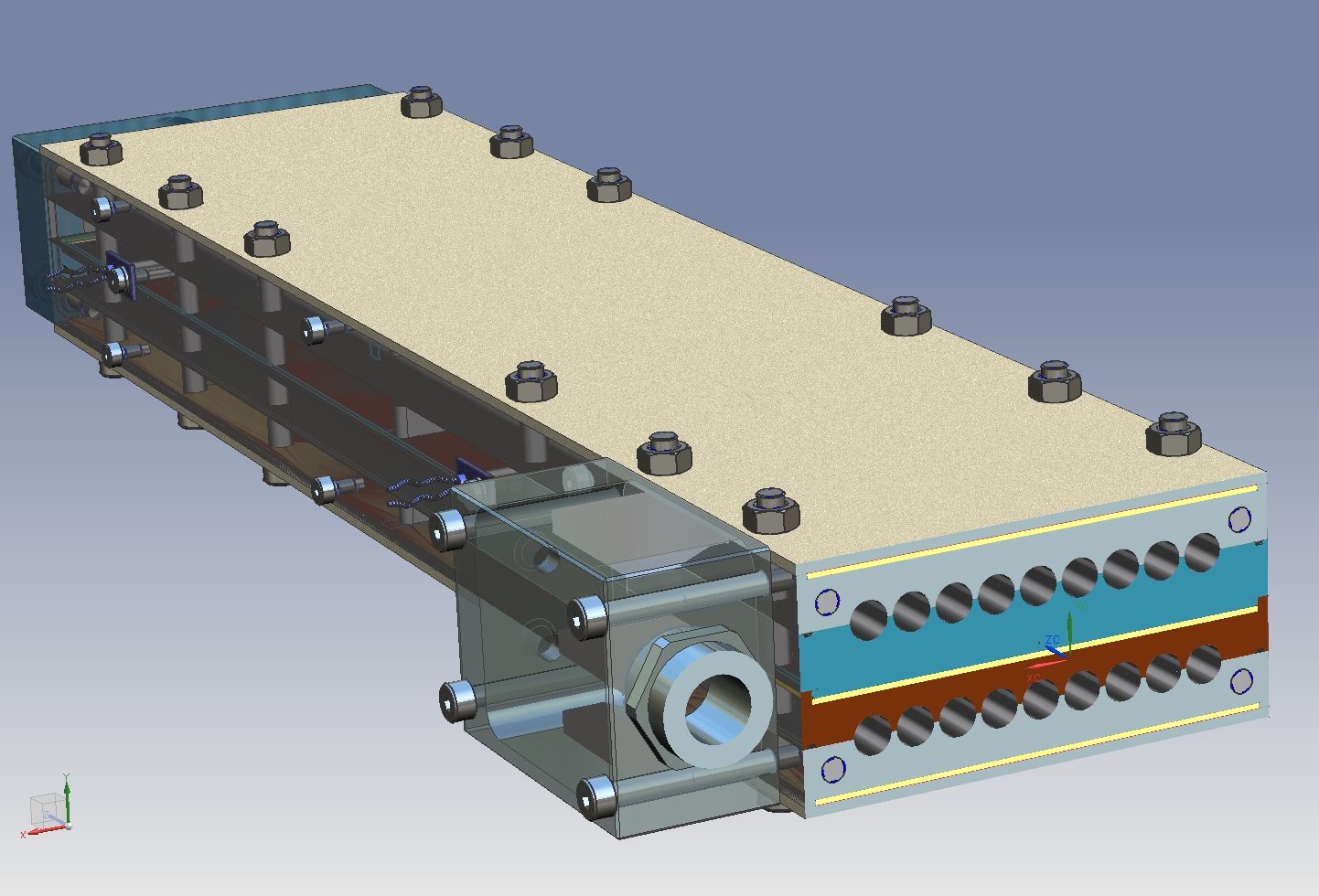 Thermosystem specialist hotset is expanding its international project business.
Whenever temperatures called for in industrial processes and technical equipment have to be brought to a point-of-interest on time and with a high level of reliability, that's when hotset scores with its custom-design problem solutions. Our engineering experts are constantly creating an increasing number of tailor-made thermal products and systems over various industries and national borders. This is why CEO Ralf Schwarzkopf is excited by the dynamic development of hotset's subsidiary in India that was only set up two years ago.
These are factors such as process streamlining, energy efficiency and low-resource consumption that guides hotset's engineering specialists in their work. They develop thermal system solutions for customers in a wide variety of industries along these higher-level parameters. They all have one thing in common: the right temperature at the right time at the right place – with efficiency and reliable processes and in an accurately-controllable manner. This is always guided by major savings for the customer with state-of-the-art heating, cooling and tempering systems for streamlining its product-technology routines and sustainably enhancing the quality of its products. As you will be able to hear at the hotset Stand F52 at this year's Hannover Trade Fair 2016 (Hall 17), CEO Ralf Schwarzkopf sees this project business as one of the company's growth engines. Starting from its group headquarters in Lüdenscheid, Germany, hotset also is having success on any international scale with its subsidiaries in Asia and America.
• Successful in India
The project business of hotset's Indian subsidiary HIPL India Pvt Ltd. is especially dynamic these days even though it only went to the starting gate just a couple of months ago. That was September of 2014 in the Bidadi industrial area at the gates of Bangalore. Since it is in direct proximity to the production facilities of Toyota, Bosch, Carl Bechem Lubricants, Ingersoll Rand, JBM and GMT or also Coca Cola, it regularly generates orders for developing individualized technological system solutions in its project business. CEO Ralf Schwarzkopf says that "from a global perspective, India has risen to be one of the ten largest economies and it will soon be the third-largest consumer of plastics in the world." Especially because plastics processing is traditionally among hotset's strongest business segments, its engineering can contribute its full expertise to building cutting-edge system solutions for heating, cooling and precision-guided tempering of products and processes.
Beyond plastics processing, hotset also scores on a global scale with successful customer projects. For instance, they include large-scale foundries, small and medium-sized tool-makers and mold-makers or manufacturers of foil processing machines for the foodstuffs and packaging technology that take advantage of the experience of hotset's developers. This is how Ralf Schwarzkopf explains it: "We have expertise from many key areas of industry which puts us in a position to call up interdisciplinary know-how". This technology is based upon almost 45 years of experience in the design and manufacture of ready-to-install heating elements and system components including the matching sensor, regulating and controlling periphery. Our company will also be showing examples of various products at the Hannover Trade Fair at Stand F52 in Hall 17.
• Bilateral Teamwork
The international teamwork of hotset and its subsidiaries in America, China, Singapore, Malta and India functions in both directions. If one of the subsidiaries generates a customer project, the engineering and the solution to the problem is provided at hotset's headquarters in Lüdenscheid while in turn it is built on-site with technology in direct proximity to the customer. "Our subsidiary in India is ideal for this because it has the highly qualified employees and state-of-the-art production equipment to create flawless and competitive system solutions at a very low price," reports Ralf Schwarzkopf."
Apart from its international activities (including a wide variety of trade fair visitors in Asia and America), hotset's engineering also takes full advantage of the features of its technology network in Germany for its development and design work. The close partnership with the Lüdenscheid Plastics Institute and various Fraunhofer institutes is of critical importance.
Altogether, hotset is capable of launching the highest standard systems solutions on a high level of technical complexity and at attractive condition for customers in entirely different industries based upon its global production structure and the concentration of technology and engineering expertise at its Lüdenscheid location.
• Figure: Example of a heat exchanger project: hotset developed a high-performance and energy-efficient heat exchanger for a customer to heat hotmelt.

Other
Small, smaller, smallest... hotrod 1/8" (3.1 mm)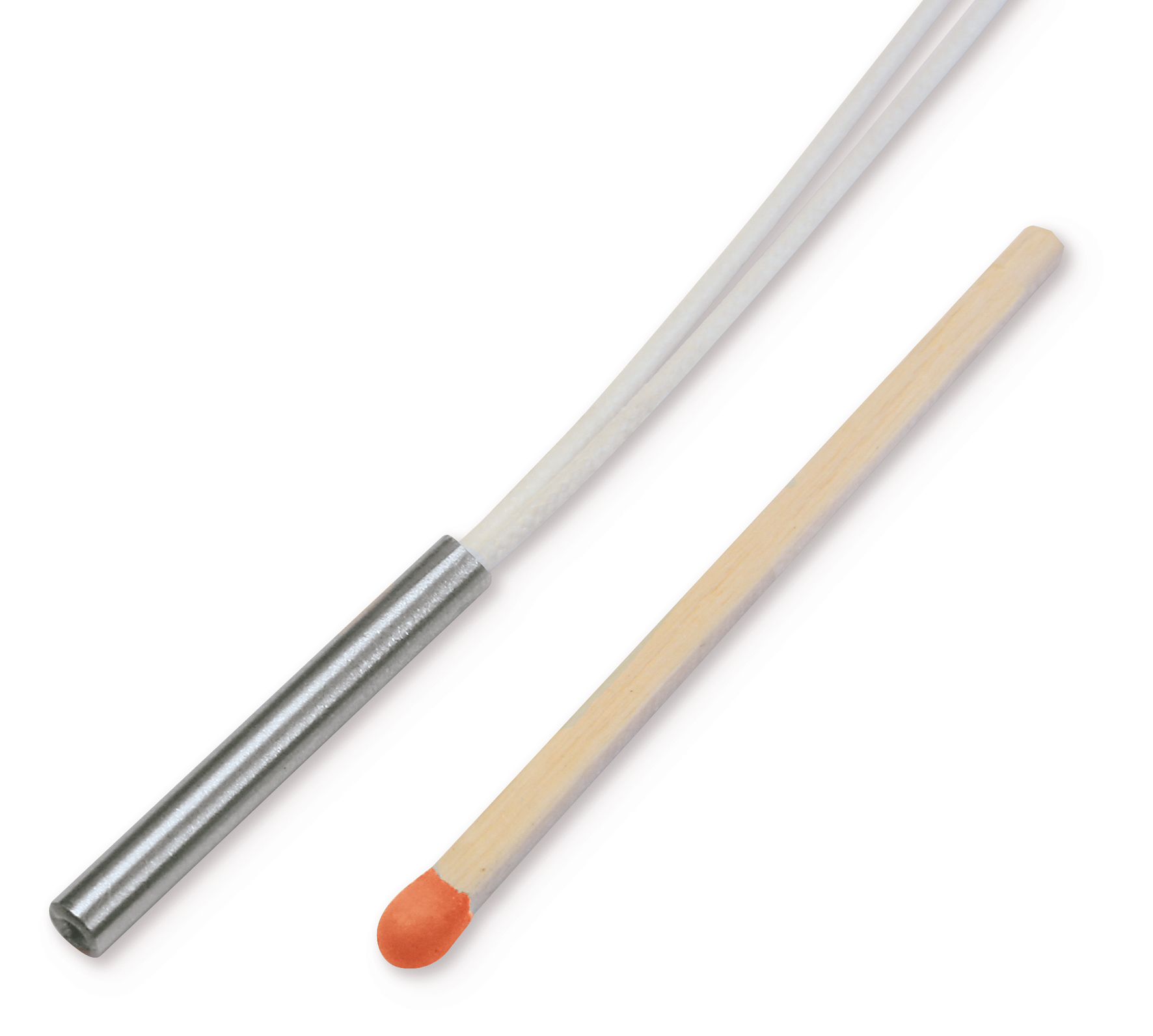 Other
New hotspring Classic /R Ø3.0 mm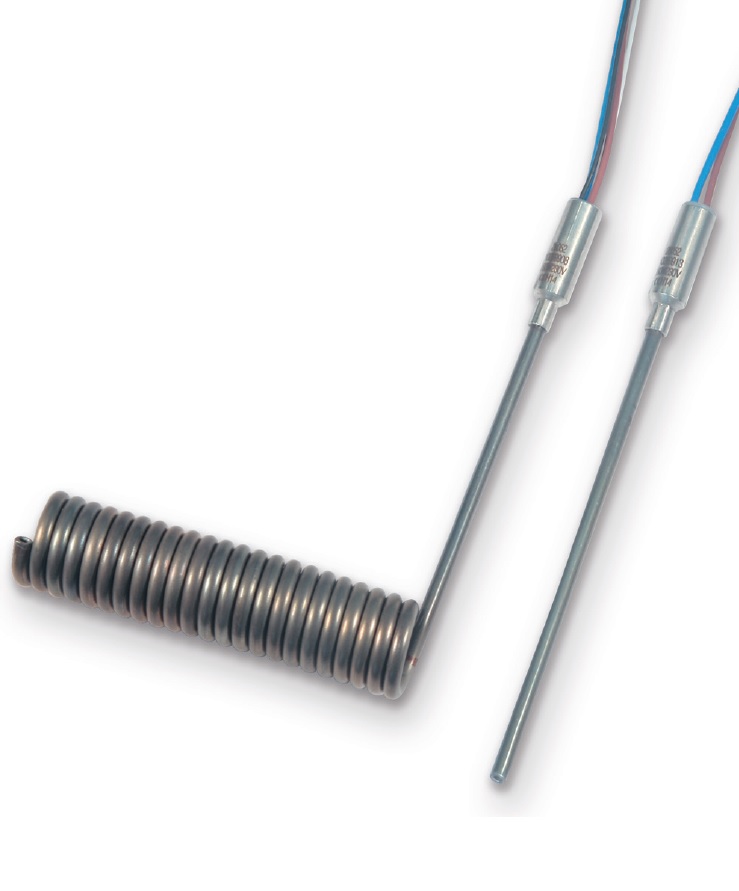 Other
hotcontrol Automotive Thermocouples - RTDs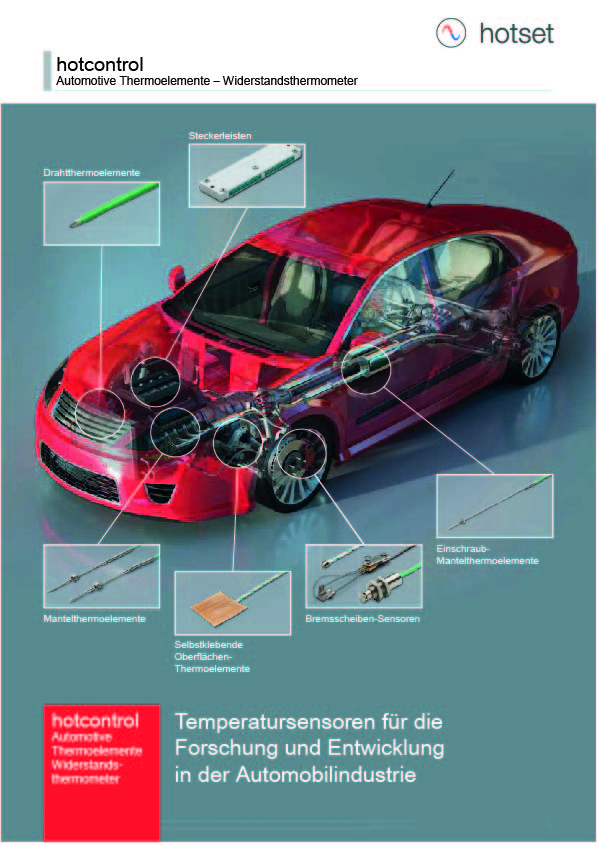 With pleasure we would like you to present our new temperature sensors for research and development in the automotive industry.
Link to our PDF file:
click here
Other
Service offer sends a strong signal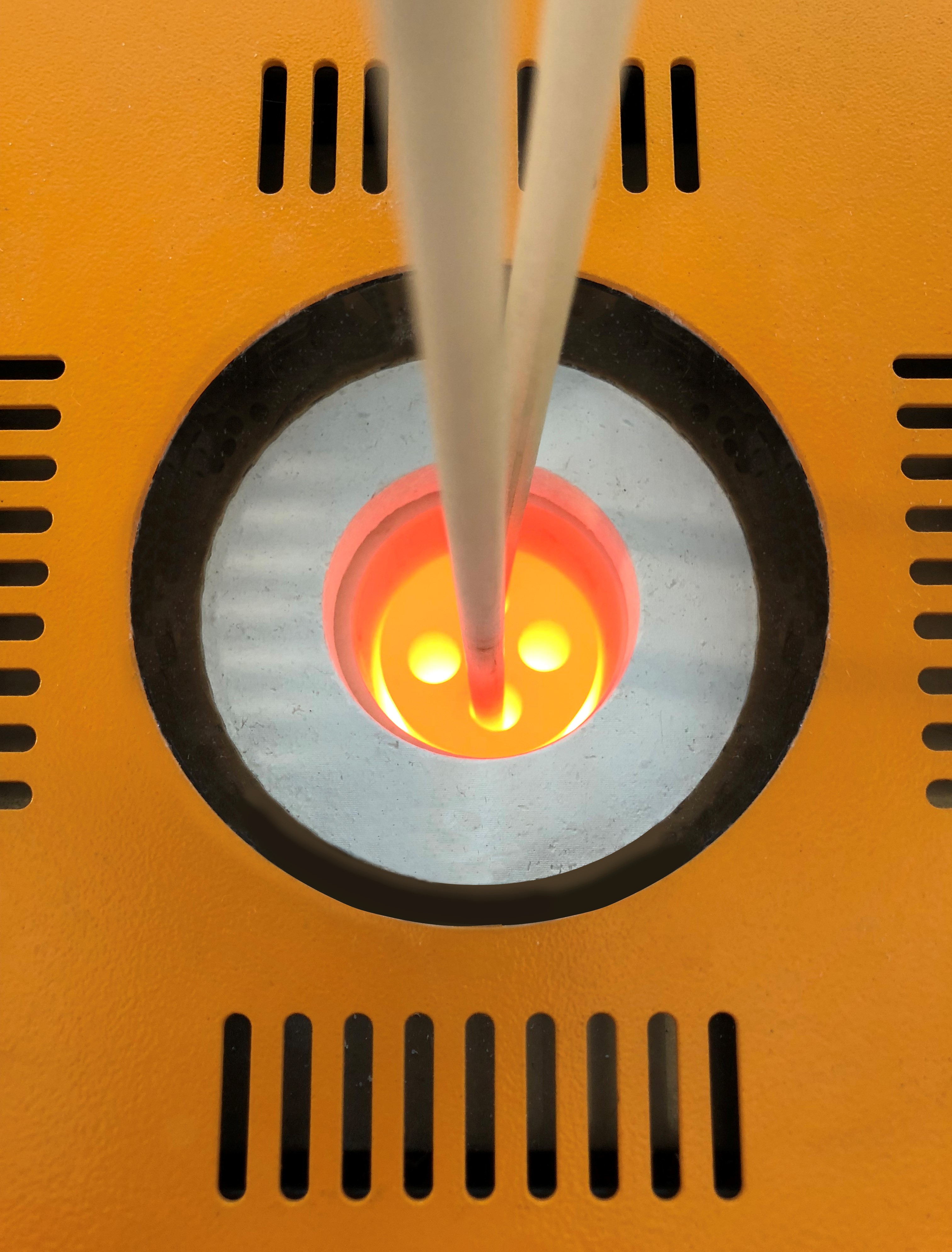 The calibration of temperature sensors reinforces the user's market position.

In the in-house calibration laboratory at hotset, temperature sensors produced according to customer requirements are provided with their measurement classification and a test certificate based on the DIN EN ISO/IEC 17025. With this documented verification of the measuring accuracy of its sensors, the thermodynamics specialist is not only reinforcing its international market position as a system manufacturer and outsourcing partner, but also the competitive strength of all those clients using calibrated sensors in their devices, apparatus and systems. hotset is to present the current spectrum of services from its calibration laboratory at the Testing Expo Europe 2018 in Stuttgart. Today, the thermal sensors and RDTs from the hotcontrol product series by hotset have become essential standard components worldwide for many device and systems manufacturers. The sensors are available as ready-for-use modules in different construction shapes and can be – depending on the version – used for the contacting temperature measurement of solid, liquid and gaseous media. They impress customers with their high measuring accuracy and fast response times, and have proven their worth in many branches as durable, reliable sensor solutions for high temperature ranges up to well above 1,000°C. Their scope of application ranges from plastics technology and automotive construction via the steel and ceramics industry, right up to pharmaceuticals and chemicals technology as well as the energy sector and packaging technology. In its role as system developer and outsourcing partner, hotset also utilizes its sensors for the realization of customer-specific thermodynamic units or procedural special solutions. Return to international SI units At this year's Testing Expo Europe (5.-7.6.2018) in Stuttgart, hotset will, in addition to a selection of its hotcontrol thermal sensors and RTDs, be introducing an additional service which is currently increasing in importance for an increasing number of sensor users. At Stand 1481 in Hall 10, the company will for the first time be presenting its range of offers regarding the calibration of order temperature sensors according to the standards in front of a large audience. "This sends a strong signal to the market", says Product Manager Adrian Strojny, and explains "that the measuring accuracy of the temperature sensors are verified and documented through the return to international SI units – the so-called normals". hotset has conducted these calibrations since 2015 in their testing laboratory set up especially for the purpose, the range of services and offers of which has since then been continuously developed. The normative basis for all test processes and issued certificates is the DIN EN ISO/IEC 17025. Standard-conformant calibration as market advantage The company clients profit from the hotset calibration laboratory in two ways: on the one hand, they receive with the appropriate test certificate a receipt on the measuring accuracy of the sensors and can be sure that they are receiving a product manufactured ready for installation, conformant with the standards and in line with the latest developments in technology. On the other hand, the hotset calibration places them in a position to fulfil the quality requirements of their own customer base and to provide the verification that they in fact only use certified temperature sensors for their devices or systems. As hotset Product Manager Adrian Strojny explains: "Our calibration acc. DIN EN ISO/IEC 17025 is held in high esteem, above all amongst our customers in the automotive industry, industrial furnace manufacturers or aerospace suppliers. As verification, they receive from us a works test certificate which is considered an acceptance test certificate 3.1 acc. DIN EN 10204. In this way, for example, they also cover many branch-typical specifications – such as the international SAE specification AMS 2570 E for the manufacture of thermal processing systems for thermal treatment, which applies in this case to the thermal sensors". Therefore, for many device, apparatus and systems manufacturers, the calibration certificate by hotset sensors has become an important factor for maintaining and strengthening their international market position. Recalibration to be added to range of services The calibration laboratory by hotset is fully equipped in terms of technology and, with its calibrators, multimeters, multiplexers and reference junctions, offers everything required for the measurement inspection of temperature sensors at 0°C and within a temperature range from 150°C to 1,200°C. As a routine measure, the laboratory not only inspects the finished sensors from the hotset production, but also the supply parts arriving for their manufacture – for example the sheath material. Due to the growing demand for calibrated sensors, the management of hotset is currently planning the procurement of further calibration furnaces and baths. As Product Manager Adrian Strojny reports, "the industries currently showing an increasing amount of interest in these requirements are in particular the mechanical engineering and the automotive industries – and here primarily the manufacturers of engine test benches. In addition, it is our future aim to offer calibration for sensors by external manufacturers, too and to incorporate recalibration services for used temperature sensors into the program".