Contact - Jen the Yoga Lawyer LLC
252 Nassau Street
Princeton 08542
United States
Latest products added Jen the Yoga Lawyer LLC
Additional information
| | |
| --- | --- |
| Kompass ID? | USNKC00033186 |
| Membership | Booster |
Legal information - Jen the Yoga Lawyer LLC
| | |
| --- | --- |
| Nature | Headquarters |
| Year established | 2020 |
| Activity (NAI12) | All Other Miscellaneous Schools and Instruction (611699) |
| No employees | 0-9 Employees |
News - Jen the Yoga Lawyer LLC
Organize an event
Retreats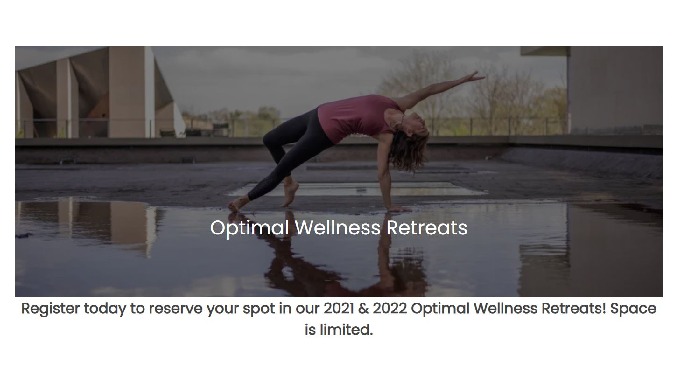 Date: April 12, 2021 6:17 PM
End: September 19, 2021 6:17 PM
Location: The Himalayan Institute, Honesdale, PA and Kenya
Contact details https://jentheyogalawyer.com/?page_id=210
Stepping into Abundance : An Optimal Wellness Weekend Retreat
September 17-19, 2021
@The Himalayan Institute, Honesdale, PA
Join me for a weekend retreat to step back into the abundance of living as we emerge from our seclusion. Together we will do yoga, Pilates, meditate, hike, and the inner work to reconnect with our own inner light. Your stay includes delicious, local vegetarian meals, and full access to all that the beautiful Himalayan Institute campus has to offer, including massage and other spa treatments.
The Himalayan Institute is about a 2 hour drive from Albany, New York City, Princeton, and Philadelphia.
Contact Jen for info
Kenyan Star:
An Optimal Wellness for Lawyers & Leaders Retreat in Kenya
September 1-10, 2022
;
plus optional 3 day Great Migration safari extension.
A unique inspirational retreat combining leadership development and wellness with philanthropic travel, featuring events with the UN Environment Programme on sustainability and conservation, international law topics, Safari, sailing in the Indian Ocean off the beautiful Swahili Coast, and yoga, meditation, and leadership practicums on the exotic beaches of the UNESCO world heritage island, Lamu.
CLE credit anticipated for NY, NJ & PA, and in reciprocity with other states.
You do not have to be a lawyer to attend this Retreat but lawyers will obtain CLE credit for our lecture series, which is intended to be of interest to everyone.
Click the button below for more information & itinerary. A small deposit is required to reserve your spot before September 1, 2021.
Don't delay – there is limited availability for this exclusive retreat.
Kenyan Star
MORE ABOUT THIS RETREAT
To lead with integrity, you first must be in harmony with yourself. This is the allusive key to living a life filled with meaning and joy and vitality. We all come into this life with a very unique and special purpose, something that we are passionate about and that is meant to fill our days with meaning and allow us to be of service to others. Unfortunately, over time we lose our purpose or forget it, and our lives instead become filled with despair and dis-ease, our work feels meaningless, and the joy of living is lost. As lawyers and leaders, we possess a unique position where how we choose to lead influences not only ourselves, but the larger world that we co-create. As the last year has shown, the time is now for us to step up and into the seat of the conscious leaders that we were meant to be. To do that, we must first connect with what truly makes us feel whole.
So come, say yes, and join us on this unique Retreat to re-connect with your own inner light and purpose, experience safe, service-oriented travel, and engage in wellness practices so that you can return home renewed and inspired. If something inside of you keeps insisting that you were meant to do more or if you feel the call within, this Retreat is for you!
About TVE
Our international retreats will be organized with my friends at The Village Experience. I've had the transformative and eye-opening privilege of traveling the world with TVE and can't wait for you to experience it too. The Village Experience is a socially responsible U.S. company that supports our partners abroad through efforts in international tourism and fair trade.
The Village Experience
Location - Jen the Yoga Lawyer LLC
Activities - Jen the Yoga Lawyer LLC
Producer
Distributor
Service provider
Other classifications (for some countries)
NAICS (US 2012) : All Other Miscellaneous Schools and Instruction (611699)
NAICS (US 2012) : Fitness and Recreational Sports Centers (713940)