Contact - DFI Inc.
10F., No.97, Sec. 1, Xintai 5th Rd., Xizhi Dist.
New Taipei City, 221
Taiwan
Ask for Info - DFI Inc.
Legal information - DFI Inc.
| | |
| --- | --- |
| Nature | Headquarters |
| Year established | |
| Activity (SIC87) | Electronic Computers (3571) |
| Co.Registration No. | 30950652 |
| No employees (address) | Not declared |
| No employees | Not declared |
| Kompass ID? | TW108840 |
| Kompass member for | + 4 years |
| Membership | Booster International |
Presentation - DFI Inc.
Founded in 1981, DFI is a global leading provider of high-performance computing technology across multiple embedded industries. With its innovative design and premium quality management system, DFI's industrial-grade solutions enable customers to optimize their equipment and ensure high reliability, long-term life cycle, and 24/7 durability in a breadth of markets including factory automation, medical, gaming, transportation, smart energy, mission-critical, and intelligent retail.
Company catalogues - DFI Inc.
Company's Videos - DFI Inc.
News - DFI Inc.
New product
DFI Launches Future Advanced Remote Management Platform - RemoGuard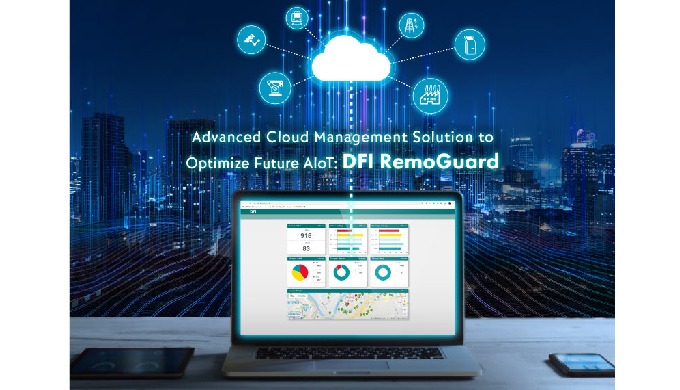 Date: October 14, 2020 4:00 PM
As Industrial IoT demands rise in recent decades, the number of connected IoT devices drastically grow. However, the personnel responsible for equipment maintenance cannot meet the growing numbers of IoT devices; additionally, unexpected factors occur, e.g. the global pandemic. It seems like it is harder to maintain and repair the equipment in a timely manner.
To tackle these challenges, DFI launches
RemoGuard
, a
truly remote managing solution
not only monitoring the equipment remotely, but activating OS recovery swiftly even if the OS in the machine has crashed
. RemoGuard benefits from Innodisk's innoAge and
out-of-band (OOB)
technology, and can timely predict equipment status before its shutdown and efficiently activate OS auto-backup and recovery despite host crashes. Furthermore, the data of device health status are collected automatically to the cloud, and users can easily monitor all connected devices through a customizable UX dashboard.
Being fully automated and widespread, the point-of-sales applications, e.g. vending machines and self-kiosks, require an approach monitoring device status from any location. If those are shut down, not only will it require repair fees to fix the machine, but also will lose lots of transactions. It will incur additional traffic and labor costs to send technicians to fix these machines.
RemoGuard
ensures
real-time updates and predictive maintenance
preventing unexpected malfunctions and enabling OS recovery and auto-backup to reduce costly loss.
Activities - DFI Inc.
Producer
Distributor
Service provider
Main activities within the Kompass classification
Other classifications (for some countries)
SIC (US 1987) : Electronic Computers (3571)
Secondary activities within the Kompass classification